"A perfect start to an exciting new series!"
"A wonderful start to a series I have fallen in love with."
"Hunter and Roshène rock this story!"
Title: Song of Fae
Author: Teagan Kearney
Series: Fae Heritage Book 1
Length: 287 pages
Publication Date: March 7, 2019
Synopsis:
First a prisoner, then a fugitive, now Roshène must earn her freedom.
Roshène's blood is powerful, but she's trapped in a nightmare without memories where her every move is controlled by a demonic sorcerer. When a chance to escape appears, she seizes it and flees.
Alone and with no one to turn to, Roshène accepts help from Hunter, a Fae guardian, and they undertake a hazardous journey to safety: the prize—the return of her memories. Along the way, she becomes increasingly dependent on and attracted to Hunter.
In exchange for their protection and help, the Fae will demand payment. But the question haunting Roshène is, will Hunter turn out to be just another jailer or her savior?
Buy this gripping romantic thriller today and journey into this exciting urban fantasy world!
As a new release, the book is currently sale for 0.99c, so pick up your copy today!
Song of the Fae, Book One in the Fae Heritage series, is available from:
Book Review:
Where do I begin.... Lets see I absolutely HATE
HATE
HATE
is when I finish a book and go on amazon to buy the next one and find out.... IT HASN'T BEEN WRITTEN YET! Yeah I know I suffer from GTHIN aka GOT TO HAVE IT NOW syndrome, but honestly the author is to blame, son't write so well and I won't harass you for the next book! Why did I love the book? It kept me hooked from word one. The characters drove the story for me and I was attached to what would happen to each one. They are well written and believable which is funny cause this is a paranormal urban fantasy. She is also great at writing a scene so it feels like you are there watching in real life like a creeper. It is a wonderful feeling! She built the world and kept the pace of the book moving well and then there were a couple of great action packed unexpected scenes. The ending literally the last paragraph was my favorite part. DO NOT SKIP AHEAD OT IT CAUSE READING THE WHOLE BOOK MAKES ALL THE FEELS WORTH IT! I would recommend this book to everyone. I am happy to report that the author has written a couple of series and when I couldn't find Fae Heritage Book 2 I did come upon
Healer's Magic (Kala Trilogy Book 1) by Teagan Kearney for FREE!
TO THE AUTHOR THANK YOU FOR WRITING THIS BOOK NOW WHEN CAN I EXPECT BOOK TWO? EMAIL ME WITH AN ETA THANKS! ;)
About the Author: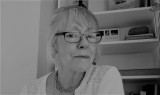 I was born in London of Irish parents and write, as I read, in different genres.
I love travelling, and spending time with friends and family. I also enjoy photography, drawing in pastels, theatre, film, television, and reading - especially reading. I garden when the sun shines.
I'm also compiling an ever increasing bucket list of places I want to visit from Iceland to Australia.