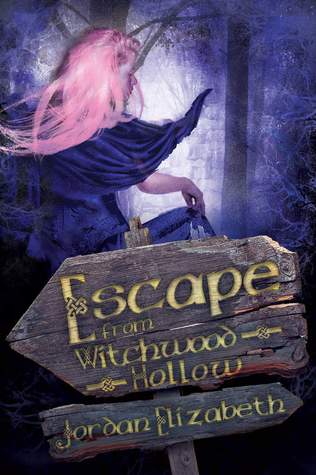 Everyone in Arnn - a small farming town with more legends than residents - knows the story of Witchwood Hollow: if you venture into the whispering forest, the witch will trap your soul among the shadowed trees.
After losing her parents in a horrific terrorist attack on the Twin Towers, fifteen-year-old Honoria and her older brother escape New York City to Arnn. In the lure of that perpetual darkness, Honoria finds hope, when she should be afraid.
Perhaps the witch can reunite her with her lost parents. Awakening the witch, however, brings more than salvation from mourning, for Honoria discovers a past of missing children and broken promises.
To save the citizens of Arnn from becoming the witch's next victims, she must find the truth behind the woman's madness.
How deep into Witchwood Hollow does Honoria dare venture?
Jordan Elizabeth, formally Jordan Elizabeth Mierek, writes down her nightmares in order to live her dreams. With an eclectic job history behind her, she is now diving into the world of author. It happens to be her most favorite one yet. When she's not creating art or searching for lost history in the woods, she's updating her blog. Jordan is the president of the Utica Writers Club. She roams Central New York, but she loves to travel.
Facebook
*
Pinterest
*
GoodReads
*
Twitter
I thought I would enjoy this book because it is in the genres I like but.... I didn't. Sorry, not sorry.... I am not going to like every book and that doesn't mean it is a bad book maybe someone else will connect with it more than I did.
I want to go into details but it will spoil the whole book, so I will keep it simple.
I time jumps from the very beginning were very confusing and only made sense til the end and not in a 'worth it' way.
The plot was slow and the ending was shocking in a way that was completely contradictory to the main characters goal.
Lastly, I could not connect to with the characters....at all....
If you try this book please let me know what you think of it.