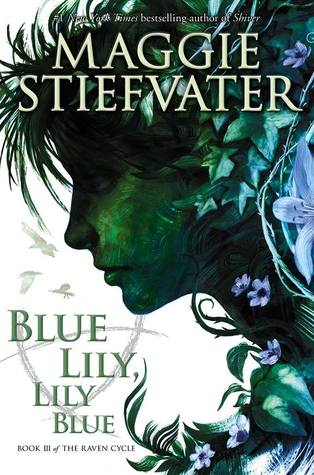 There is danger in dreaming. But there is even more danger in waking up.
Blue Sargent has found things. For the first time in her life, she has friends she can trust, a group to which she can belong. The Raven Boys have taken her in as one of their own. Their problems have become hers, and her problems have become theirs.
The trick with found things though, is how easily they can be lost.
Friends can betray.
Mothers can disappear.
Visions can mislead.
Certainties can unravel.
I love the way Maggie Stiefvater writes. It is so descriptive and her words weave an intriguing story that leaves you wanting more. Her characters are truly defined which makes them so realistic.
I enjoyed this book and had to wait for a copy from the library so it felt like forever until I was able to read it.
The last book in the series left off with someone missing and some other plot lines not quite complete. That isn't to say that the book wasn't good or did not have an ending it did but it also set up book three quite nicely.
I could not put down this book when I started because the way maggie write is captivating!
The same characters we love are there and growing and understanding or starting to understand their friendships more. New characters are introduced and you will love to hate some and miss others.
Blue Lily Lily Blue did not have a lot of action in it like the second book did but it was still fast paced and resolved a lot of plot turns and twists.
This book is also heartbreaking cause of ... Well I do not want to give any spoilers away!
Then when you think Blue saved the day and the bad person is gone someone stupid shows up and does something stupid!
All I know is that the fourth book is going to be good, action packed, and most likely heart breaking!
IF YOU HAVEN'T ALREADY READ THIS BOOK SERIES!
This goes for people of all ages and genders!