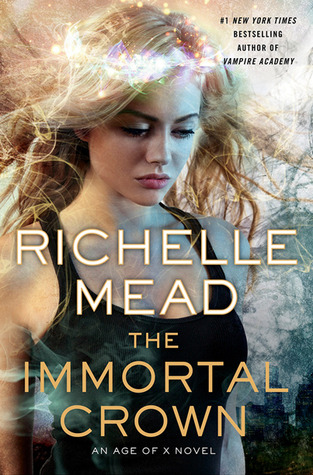 I enjoyed the first book because it created a new world with great characters for me to get lost in. I read to get lost in these worlds authors are able to craft! When I got my hands on the second book in the Game Board of Gods series I was ecstatic.
The first one ended well but still left an opportunity for a larger plot to be accomplished in a series, which I love series!
The Immortal Crown started with the two main characters chemistry jumping of the page and kept building to a monumental end. Mae and Justin are my new favorite book couple! Seriously I need some amazing deviant art people out there to make up some fan art for me to fawn over until the next book comes out.
I enjoy the layered plot and character development achieved in this second book. Honestly at first when the main plot of this book came to an end it felt like there were too many chapters left. Like when you watch the last Lord of the Rings movie and there was ten endings. However I was wrong and there was a little more to tell about the second plot of Mae/Justin relationship and can I say I did not see that ending coming.
If you want a great read that will keep you intrigued and leave you wanting more this is the book series for you!
My Rating: